Summerville Insurance Company W.C. Wilbur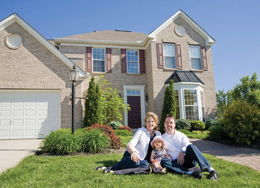 In a perfect world, we would not need insurance. Unfortunately, our lives are neither perfect nor simple and, while we hope never to file a claim, insurance is a necessity.
Finding the coverage in Summerville, SC that best fits your needs isn't easy. There are many insurance companies and vast amounts of information to absorb. Often we just give up, buy a policy and hope we're covered.
Or you can be proactive and contact a company such as W. C. Wilbur and Company Insurance, which helps sort through the information to find the right insurance provider for your specific needs.
"We are a property and casualty insurance company," said Patty Wilson. "We write personal and business policies. We work with quite a few providers."
We're bombarded every day with TV commercials and Internet ads, but that doesn't make it easier to buy insurance. When you call W. C. Wilbur and Company in Summerville, the phone will be answered by a real person who can direct you immediately to someone who can answer your questions and explain the differences among insurance products.
It is called customer service, and that personal touch resonates with consumers. W. C. Wilbur and Company has been in the same family since 1911 and is proud of its 100 years of serving the insurance needs of local residents. For a century, they have been doing the research for their clients. "When you request a quote, we send it to several companies," Wilson said, adding that responses can be surprising. "Sometimes a quote can vary by $1,500."
It is that knowledge of both the insurance industry and the major providers that sets W. C. Wilbur apart from agents who represent just one company.
"Laurie Kilcoyne is very familiar at determining what risk factors will fit with which company," she said.
W. C. Wilbur and Company can provide Summerville Personal Insurance on your home, automobile and boat, as well as business insurance for commercial properties, vacant land liability and workers' compensation. Events insurance and umbrella policies for both personal and business use also are available.
Billy Walker has been the president of the company since 1985, succeeding his father, who bought the agency in 1956. There are two convenient offices, one in North Charleston and the other in Summerville.
"If a client needs, we can transfer paperwork between the two offices," said Wilson. "We are very service oriented."
W. C. Wilbur provides good old-fashioned service but also has embraced 21st-century tools such as the Internet. The company website provides access to easy online quotes for various types of Summerville Insurance.